Interselection inspires internationals
The apparel trade show for high street retailers and fashion chains will host some 220 exhibitors, including thirty-odd newcomers, 3-5 November. Of these, visitors can discover the Turkish Hurtecks, the Epagnol Smash, groups of Indian and Chinese exhibitors, as well as RG 512 which makes its return to the fair with its brand N.ow.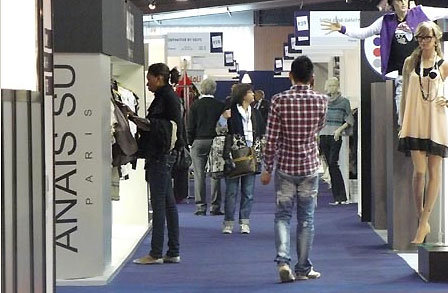 Interselection April 2010
Whether the show manages to maintain its general visitor traffic or not, it has certainly succeeded in strengthening the presence of international buyers. "We rely heavily on the internationals," said Isabelle Vermeulen, General Meeting Commissioner. "We are inviting labels that have never come before, or haven't come for a long time. We are hoping to expand our presence in the Italian, British, Spanish, German, Portuguese and Greek markets."
This year's edition looks to be successful anyway, participants are already in a relaxed mindset. "We feel there is a better reaction, that the buyers are more willing to buy," said Isabelle Vermeulen. "This is obviously not a return to the golden years 2001/2002, but purchasing should be less rigid."
Visitors will discover at the end of its summer 2011 collections, largely oriented towards strong colours and floral prints, as well as winter 2011/2012 that will showcase raw forms, soft shapes and neutral tones. An organic and environmentally-friendly feel will also be honoured, even within the concept of the design space, Agora.
Interselection
is also changing its address. Having changed its dates (fault of the hall availability) the fair is now held in Hall 7.1 in the 'Parc des Expositions' at Porte de Versailles. The session could no longer be held therefore Tuesday-Thursday, but moved to Wednesday through Friday. This was the solution to avoid the schools' All Saints holiday, which ends Wednesday 3rd November.
Original by Matthieu Guinebault. Translated by Rosie Hart
Copyright © 2023 FashionNetwork.com All rights reserved.