Igedo targets Moscow and Istanbul
While Düsseldorf fashion trade show has become more compact, the trade show organiser Igedo pursues its international strategy, introducing the first collection in Moscow and Istanbul, the CPM and the CPI, in order to grow its activities.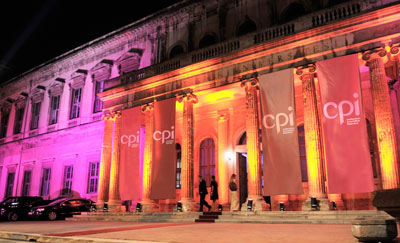 Igedo and Itkin organise their trade show at the University in Istanbul.
The CPI will take place from the 26th to 28th of August. In partnership with Itkib, the Turkish fabric and clothes exporter association, Igedo will put together 200 to 300 collections, of which 60% are international.
"The Turkish have always supported their new designers. Previously, many went abroad to work. Nowadays the latest generation is working for the local industry", Mırjam Dietz, fashion director of Igedo remarks. Firstly the trade show will focus on feminine and masculine creative fashion, positioned middle to high-end. "We are perhaps lacking time but we have to imagine a boutique-style trade show. Our mother company Messe Düsseldorf and Itkib could rapidly form a joint venture", the manager continues.
The historic position of the University already offers 10,000 m² of unrefined surface area, which will increase. Ten days after the CPI, Igedo will be in the midst of the CPM. Well established, from the 6th to 9th of September 2010, it will be the fifteenth gathering in Moscow to appear. Some 1200 collections are foreseen. The Düsseldorf trade show welcomed a hall of Turkish exhibitors and attracted many Russian visitors.
Confronting a fear of cannibalisation between the trade fairs, Igedo replies that Turkish brands haven't all reached the public and that its Moscow trade show is a service for the Russian retail outlets. "The principal factor is that CPM visitors don′t all speak foreign languages. This trade show is also a service for the small and medium-sized retailers", Richard Muller, France representative of Igedo remarks.
Copyright © 2023 FashionNetwork.com All rights reserved.