Hanesbrands amends first-lien credit agreement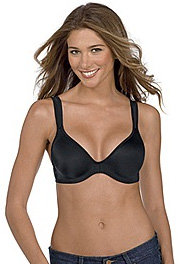 Hanesbrand Hanes 2009
* Amends credit agreement
* Sees 2009 long-term debt down by at least $300 mln
* Sees 2009 net interest expense of $165 mln
March 12 (Reuters) - Hanesbrands Inc (HBI.N) said on Thursday March 12 it amended its first-lien credit agreement and is aiming to reduce its long-term debt in 2009 by at least $300 million.
The amendment applies to the company's $990 million of term loans, as well as its revolving credit facility, Hanesbrands said in a statement.
In February, the company, known for its inner-wear lines, said it does not expect to achieve its long-term profit growth goal of 10 percent to 20 percent in 2009, and was trying to amend its credit facility to fight the recessionary environment.
Hanesbrands also expects net interest expense for 2009 of about $165 million, compared with $155 million the year earlier, as the amendment raises the company's interest-rate spread by 300 basis points.
"This amendment and our ability to aggressively manage costs give us additional cushion to meet our adjusted debt-to-EBITDA ratios," Chief Financial Officer Lee Wyatt said.
Wyatt also said Hanesbrands would end 2009 with at least as much debt cushion as it had in 2008.
Shares of the company had closed at $6.41 Wednesday on the New York Stock Exchange. (Reporting by Nivedita Bhattacharjee in Bangalore; Editing by Anil D'Silva)
© Thomson Reuters 2022 All rights reserved.