Burberry launches cosmetics line
As FashionMag.com stated last November, the most British of the ready-to-wear brands Burberry, licensed by 'Inter Parfums' launches its first line of cosmetics, "Burberry Beauty".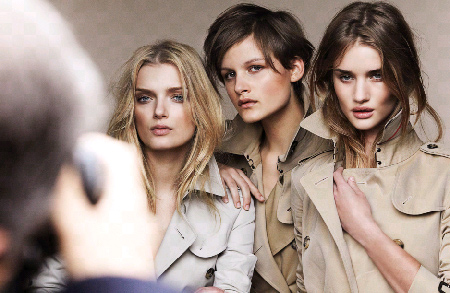 Backstage the Burberry Beauty campaign; muses top English models Lily Donaldson, Nina Porter and Rosie Huntington-Whiteley
"I started to think about Burberry makeup a few years ago, while I was working on a runway show. By observing different lifestyles of Burberry women, it seemed clear that this concept was the only one that we were missing to fully express a world and state of mind",
Christopher Bailey
, Burberry Creative Director said in a statement.
Burberry makeup thus take its natural place following the example of the brand's iconic trench with its gabardine, smoked gray, ashy tones.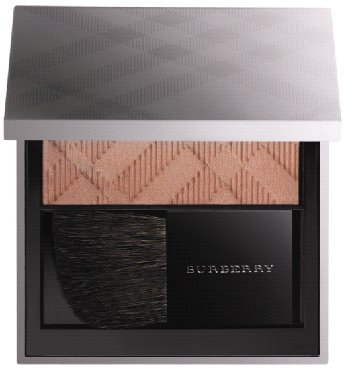 Burberry Beauty Blusher
Burberry Beauty is launched this month in the U.S., Canada and the Middle East with a principle exclusive distributor in each country and from September 1st it will be in France exclusively in 'Galeries Lafayette Haussmann'
Explore the light liquid foundation (about 41 euros), natural bronzing powder (39 euros), contour eye pencil (about 18 euros) and other products concocted by Burberry.
By Rosie Hart (Source: Sarah Ahssen)
Copyright © 2023 FashionNetwork.com All rights reserved.