Play it safe when you dress for recession success
By Jane Merriman
LONDON (Reuters Life!) - It's tricky to know what to wear in a recession if you are job-hunting, but the advice from professionals is to play it safe and formal.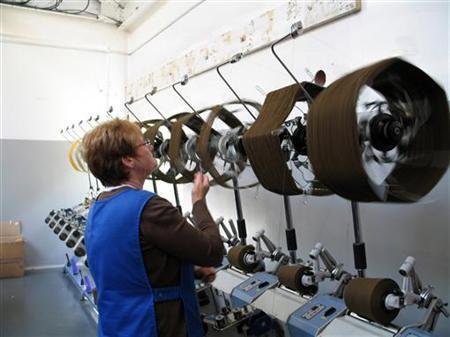 In boom times, wearing casual or quirky clothes to an interview could suggest a free-thinking, risk-taker.
But when risk-taking has got a bad name and jobs are scarce it's better to turn up in a plain, dark suit and white shirt if you are a man and a sober skirt, jacket and blouse if you are a woman, say image consultants.
"What people don't want now is 'different', they want what they know," said Sandy Ruddock, founder of image consultants Public i.
Debenhams, the British department store chain, has already seen a 50 percent rise in sales of white shirts.
"These days people don't want to look too flamboyant," said Bryan Morel, spokesman for Debenhams. "The white classic shirt has flown off the shelves. Serious times call for serious clothing."
The people doing the hiring these days are more likely to be older, more conservative executives who have avoided redundancy themselves because they are more expensive to lay-off.
They are more likely to want to employ what they see as solid, reliable-looking types for the struggle ahead.
"There is absolutely a move back to more formal dress for interviews. I would err completely on the side of looking conservative and traditional," said Ruddock.
In the current environment people also need to be seen to be trying harder.
"There is a link between formality and control," said Lucinda Slater, founder of consultancy Best Foot Forward.
"It's about not wanting to leave anything to chance," she said. "Dressing more formally is a way of looking like you really care about your job."
Slater's firm has seen increased demand for advice and guidance on how to get staff to look their best.
"Enquiries from professionals for advice for themselves have included phrases like: 'I know I need to sharpen up/upgrade, look like I belong," she said.
She attended a conference recently where male Human Resources managers were all in suits and ties when last year they were dressed more casually.
"HR people being in the front line of the jobs market know when it's time to smarten up."
A backlash against bankers for wrecking the global financial system and precipitating a deep recession has also had a noticeable impact on dress codes in the financial district of the British capital known as the City of London.
Flamboyant dress in the financial or business world risks being seen in poor taste.
"People want to blend in a bit more now," said Gabriel John, retail manager at the City branch of high-class British shirtmakers Turnbull & Asser.
The shirtmaker, founded in 1883, counts the Prince of Wales as well as Hollywood stars such as Sean Penn and Michael Caine among its clientele.
John said they were selling more classic white or simple striped shirts at the moment, instead of shirts and ties in bold colors, often popular with City bankers and traders.
"There is much more conformity," said John. "The 'Dandys' in the City are in hiding at the moment."
In terms of role models for hard times, the new occupants of the White House Barack and Michelle Obama are seen as having a an impact in terms of current dress codes.
"He and his wife dress very traditionally," said Ruddock. "They are bringing back an element of that old-fashioned Sunday best." She said this was in tune with the current climate.
"You are going back to old values. Old values were: if you didn't have money you didn't spend it."
Checklist - What to wear to an interview
Men
Charcoal grey or navy suit.
Formal style, but not old-fashioned - three buttons with a high-break (where the lapels cross-over)
Pale shirt, white, off-white or very pale blue or pale pink.
A silk tie with polka dots or small geometric pattern.
Black socks
Black lace-up shoes
Women
A matching skirt suit or dress and jacket, not trousers - they are regarded as less formal.
Shirt with button-down collar - a collar carries more authority than no collar.
Plain navy or black court shoes with heels.
Skin color tights
A woman also needs to be careful about now showing too much flesh - thigh, upper arm and cleavage.
Make-up (as important for a women as shaving is for a man), but avoid bright pink glossy nails and garish lipstick.
(Sources: Public i and Best Foot Forward)
(Editing by Paul Casciato)
© Thomson Reuters 2022 All rights reserved.