France Country of Honour at Mapic 2010
The international B2B platform for retail real estate (Mapic) has chosen France as it's 'guest' star. The French make up the majority of exhibitors and visitors in this show, because evidently, the show takes place itself on their own territory.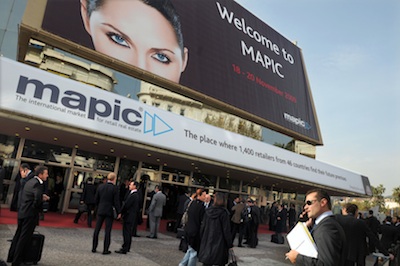 Le Mapic 2009
As part of the celebrations, the MAPIC Awards will include an inaugural prize to a French executive for an outstanding contribution to the retail or retail real estate industries in 2010. Furthermore, "The participation of
Christine Lagarde
, French Minister for the Economy, Industry and Employment, at the opening ceremony of MAPIC 2010, will be one of the highlights of this programme. The Minister's presence is an indication of her support for the French retail and real estate industries which have been particularly resilient during this crisis when compared to their international counterparts," says Nathalie Depetro, Director of MAPIC.
As part of its comprehensive coverage of the market, MAPIC will also focus on French towns and cities. French local authorities are implementing particularly active business development policies that raise their visibility at MAPIC each year. For example, Poitiers and Calais will be exhibiting this year, along with Greater Lyon, Marseille, Lille, Dunkirk, Nantes, Mulhouse and Reims.
Copyright © 2023 FashionNetwork.com All rights reserved.