AB Foods says UK retailer Primark's margins dented
LONDON, Sept 12 (Reuters) - Food and retail group Associated British Foods warned that price discounting in Britain has hit margins more than expected at Primark, its discount fashion retailer.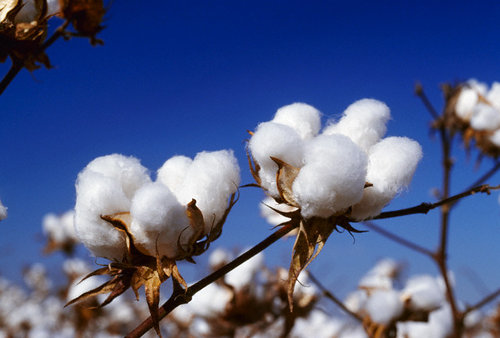 Photo: Corbis
The firm said summer sales on the UK high street had come earlier and with bigger price cuts than previously, and will slice further into Primark's margins already expected to be lower due to higher cotton costs.
"The summer sales have been brought earlier and deeper. The UK high street is a tough place with a real squeeze on disposable income and people are being careful on what they spend," Finance Director John Bason told Reuters on Monday after the company said in a trading update that it still expects little change in the group's earnings for the year ending on Sept. 17.
AB Foods' shares were off 1.9 percent at 10.50 pounds by 0825 GMT in a London market down 2.2 percent.
Analyst Graham Jones at house broker Panmure Gordon cut his forecast for Primark's annual margins to 10.2 percent from 10.7 percent previously, which compares to 12.5 percent the previous year, as he shaved 1 percent off his earnings forecast to 72.4 pence a share from 73.2p previously for the year just ending.
Bason was more upbeat for next year with 10 new stores set to open and together with store extensions this should add around 10 percent to Primark's total floor space for the year to September 2012, while the recent fall in cotton prices from peak levels in March will help cut input costs.
Primark took the decision earlier this year not to pass on most of the hike in cotton costs to consumers to remain price competitive, and so suffered a dip in profit margins.
Bason added that Primark's trading had held up well with overall sales up 13 percent for the year and like-for-like sales were up 3 percent after a similar first-half rise. He said Primark had a really good fourth quarter with third and fourth quarter like-for-likes both up 3 percent.
The 223-store chain will be further boosted by the opening of a new Primark this week at the new
Westfield
Stratford City shopping centre next to the 2012 London Olympic Park.
The company, which sells Silver Spoon sugar, Mazola vegetable oil, Ovaltine drinks and Twining tea, said higher than expected sugar profits benefited from gains in Spain, Africa and China and will offset the Primark margin fall in overall results.
The group, which is 55 percent owned by Chief Executive George Weston and his family, is due to report full-year results on November 8.
© Thomson Reuters 2022 All rights reserved.